WEBSHOP ECOSYSTEM

The basic framework of online sales

Our ecommerce solution is tailored to the needs of medium and large companies; it includes a web shop, content management tools, products, promotions, and ensures the management of the ordering process. Marketing, corporate, and automation tools are easily integrated into the platform. The ready-made structure of the platform, yet customizable functions, make this solution a fast and affordable option to entering any market.

Request a quote
Our ecommerce solution is tailored to the needs of medium and large companies; it includes a web shop, content management tools, products, promotions, and ensures the management of the ordering process. Marketing, corporate, and automation tools are easily integrated into the platform. The ready-made structure of the platform, yet customizable functions, make this solution a fast and affordable option to entering any market.
A comprehensive solution for building an online sales system
The precise planning phase makes the foundations of the system stable and enables the webshop to adjust to serve a growing customer base and an expanding business
Utilizing our own webshop product enables a fast and inexpensive entrance to the market
We can accommodate your unique needs with further developments, giving your business a competitive advantage in the market
We will integrate supporting systems through API: ERP CRM, tools supporting marketing functions, mobile applications if needed
Functions supporting sales for both B2B and B2C clients
We enhance online sales with marketing tools for B2C shoppers: promotional motor lead by rules, intelligent product search, order-tracking functions, handling emails sent and recipient lists, search engine optimized platforms.
There tends to be more frequent, regular purchases on distributor and manufacturer platforms, so here a reorder function was included; also, the role of access control and rights is emphasized.
This is all supported by fast, reliable, and modern programming languages with an open source technology framework.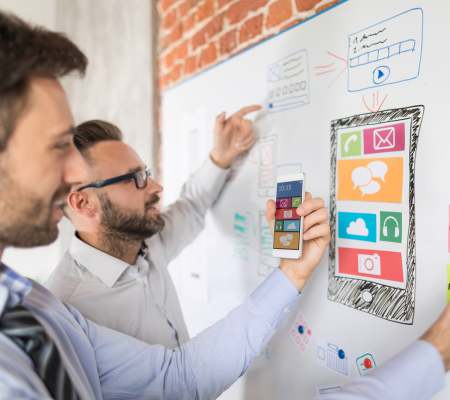 Services for future success: outstanding customer service, UX Design
During the product's installation and operation, and under the support-period, we find it extremely important for our clients to always have their own contact person to assist cooperation and even provide e-commerce advice too.
With a dedicated, cooperative project-management team, we ensure that your development project will be launched in the fastest possible amount of time.
We utilize UX, Service Design methods through which we can easily and quickly create working platforms with outstanding clarity and client-friendly solutions.
Who do we recommend it for?
We primarily recommend the LogiNet ecommerce Base System-Webshop ecosystem solution, for large companies. This is because its robust ecommerce framework can be personalized, making it perfectly suited for the needs of large companies; at the same time, the entirely-customizable ecommerce system still can accommodate various IT infrastructure and support systems.
This product also encompasses a perfect solution for medium-sized companies as well who have outgrown the rentable, "boxed", restricted opportunities offered by certain webshops. If you're looking for a digital solution that can be customized for your needs with fast implementation and cost-effective prices, this is the product for you.
Startups that have a special emphasis on digital sales can also utilize the potential of our product.
Main Functions
WEB AND MOBILE FRONTEND
The fully-responsive web frontend was made with standard technologies—html5, css, vue.js—and supports all common search engines, usable on both desktops and mobile devices.
Dynamic product search and listing platform, product comparison, recently viewed products
Product search and filters based on characteristics, manufacturers, and promotions
Favorite products, product ratings, personal lists, previously ordered products
Product pages with descriptions, characteristics, product variations, pictures, and promotions
Shopping cart function, summarized and detailed item lists, shopping cart import-export, share cart
User-friendly checkout process, simplified completion of previously given information
Search engine optimized platform: formatted urls, set metadata with manageable templates, semantic content
Order-tracking, self-service, and automatic notification functions
PRODUCT CATALOGUE
A product catalogue provides the basis of every online sales application-- a detailed and up-to-date database is essential to success. We help you in managing every aspect of this in a uniform system: categories, characteristics, pictures, files, and many other things.
Dynamic management of the category tree to any depth
User-defined product attribute schema for categories
Linking categories and characteristics through an administrative platform
Linking products and their variants (eg phones with differing storage capacity, shirts in varying sizes)
Product administration is easily used on a web-based platform
Pictures and files attached to products
Listing products in batch files through .xls, .xml, and .csv extensions
Managing B2B price lists, prices unique to clients, and any discounts
Inventory management, managing complex inventories, and locking with background system integration
PROMOTIONS
Our rules-driven promotional engine is a state-of-the-art tool for salespeople that easily grabs customers' attention and simplifies the creation of customized offers.
Defining promotions and parameterizing their stacking rules:
Simple fixed or percentage discounts, or fixed-price discounts
Linking rules-based discounts with selected categories, brands, shipping modes, etc.
Coupon discounts: discounts or gifts available with a coupon code
Band quantity discounts
Promotional packages and consolidated discounts
Customize promotions to target groups or individuals
Product highlighting features: manage flags and stickers
MANAGE ORDERS
Serving an order is as important to the user experience as the purchase process. Our solution simplifies the tracking and managing of customer orders and allows customer services to place and update them.
Configurable order-service process
Responsible user groups can be assigned to various order statuses
Search and filter orders based on customer, company, product, date, etc.
Send automated and customizable notifications to customers via email
Edit order details, add or delete products
Manage payment methods and changing final purchase sums; manage reservations and returns
Order-tracking platform for users
Connection with courier company's system
Processing of batch files
COMPANY FUNCTIONS
Large company features, in addition to facilitating seamless reporting, also include a number of enhanced security developments without which sales at this business-size would be inconceivable.
Sophisticated administrator access management
Secure use of the administration system with one-time passwords
Password security policies for admins and users
Security reports and logs
Activity logs—who, when, what was done on the page
Log and view integration activities
APP INTEGRATION
The age of isolated applications has come to an end. Everyone has an existing IT infrastructure, so only those new solutions can be considered that can be combined with other elements of an existing system. The built-in features of LogiNet's ecommerce Base System supports ERP (Enterprise resource planning) and CRM (Customer Relationship Management) integration tools; in fact, our webshop ecosystem has built-in preintegration for the most popular software solutions.

SAP Business One
Microsoft Dynamics NAV
Oracle JD Edwards
SugarCRM, OroCRM, Microsoft Dynamics CRM
Cégmenedzser Corporate Management system
Lead Time
Industry solutions
Optimal in almost every industry where online sales are important to your business: food, FMCG, construction, pharmaceutics, commerce.
Related products
Mobile application, appshop
A native application is an efficient solution for reaching mobile customers and also has a push notification tool to stimulate purchases and enhance the user experience. Learn more!
Technology
The foundation of LogiNet's e-commerce base system is provided by modern and reliable programming languages and frameworks, as well as corporate-level open source technologies.

PHP7 programming language
Symfony4 framework
Standard web frontend components: HTML5, CSS3
Vue.js framework
SOAP/XML and RESTful/JSON
Ecommerce Growth Ebook
Are you planning to start a webshop or mobile shop? Or do you want to improve your online sales channel? Download the Ecommerce Growth Ebook with lots of useful tips and guidelines for free! The ebook is only available in Hungarian language.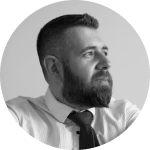 Perger Tamás, marketing manager -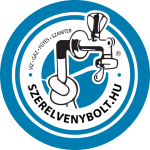 Patonai Roland, tulajdonos -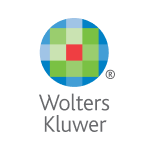 Varga Csaba, projekt manager -
REQUEST A QUOTE
Improve your business efficiency and increase your revenue with customized software solutions tailored to your business needs! With LogiNet's expertise, you can plan for the long term: let us know about your ideas, a problem you're trying to solve or your overall business goals, and we will get back to you shortly!
request a quote