Digital product development, MVP development
Invest in MVP development rather than building a digital Star Destroyer! Enter the market with us in up to 12 weeks with the development and design of a new web or mobile application. You can also count on us for step-by-step development of your digital product. If you have already outlined your FinTech, HealthTech, AgriTech, E-commerce digitalisation concept from a business perspective, we recommend our validation service before starting development, which uses Service Design methods and a preliminary IT needs assessment to help you make more targeted progress towards a custom digital application design.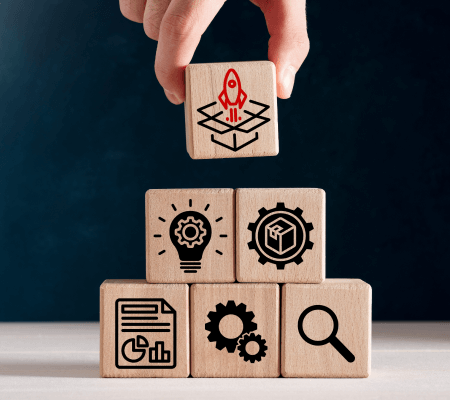 What is digital product development?
It is the fastest way to create a first working prototype that provides the opportunity to quickly validate the concept, test the product with the target audience and further refine it.
The rapid go-to-market can be followed by further development of the product, adapted to changing customer needs.
Find out more about our digital product development service on the dedicated service page.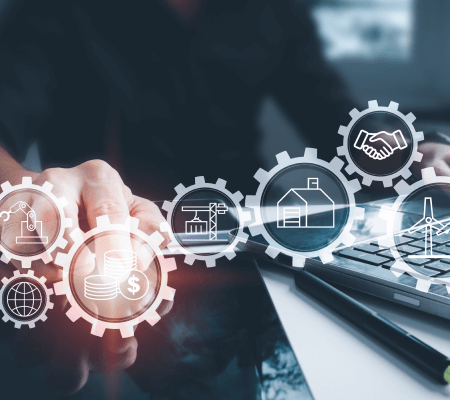 Who do we recommend it to?
The development of a new digital product, MVP solution, can be used effectively by start-ups and large enterprises that want to move forward with digitalisation and quickly enter the market with a new digital solution.
Sectors:
FinTech, HealthTech, GovTech, LegalTech, InsureTech, AgTech, EduTech
Banking and finance, healthcare, pharmaceuticals, telecoms, retail, fmcg
Manufacturing
Why choose LogiNet as your development partner?
The right technology knowledge, experience and methodology. We follow and apply technological innovations, choosing the right digital solution based on the client's needs, whether it's custom development, web or mobile application development. Our team of 90+ people includes highly skilled development engineers, IT consultants, system designers and UX designers. We have 15 years of software development experience.
Broad industry presence. FinTech, HealthTech, telco, banking and finance, agriculture, agribusiness, pharma, retail, education.
End-to-end software development. We accompany the customer from the idea conception to the further development and support after market launch. Our UX-UI design experts are involved in the project from the beginning.
Implementation of frameworks, efficiency. We build the softwares using high quality off-the-shelf components.
Tech lead assurance. Our highly skilled senior developers are able to make quick and flexible decisions on technology and system issues that arise.
Flexibility, agile development. We can quickly assess how the MVP can be implemented, what the scope should be: what features should be implemented first. If something needs to change, we implement it quickly and with a sense of purpose.
Continuous flow of information. We keep the customer regularly informed about where the development is (weekly standups, short sprints)
Growth support. Our colleagues have a growth-focused approach, providing you with targeted advice to support you step by step in your development.
We are also your partner for further development: There is the possibility to improve the application

Service package 1: VALIDATION - SERVICE DESIGN + IT ENGINEERING, SYSTEM DESIGN
Who are we offering it to?
If you want to develop your business concept for a digital product or validate your pre-conceived concept and needs through user tests, interviews and analysis.
Lead time: 4-6 weeks
What is included in the service package?

I. Service Design

The process of refining the user scope of a service/product, designing its infrastructure, communication and material elements.
Persona Board workshop: together with the client, we develop Persona Boards, which describe the potential pain points, fears, motivations, goals of the potential user target groups that the service could address.
User interviews will be used to validate and shape the Persona Board findings.
Competitor analysis: we map and understand the strengths and weaknesses of competitors. We analyse their services and UI interfaces in more detail from a UX perspective, how and what answers they provide to specific problems.
Value proposition workshop: we will examine the new digital product in terms of the value/solutions its features can convey to the user and how it differs from competitors.
Impact-Effort matrix: product features are classified according to the resources required to create them and the value they bring to the user process. The solution can be used to prioritise the functions and create the MVP.
A user journey is created for the functionality defined in the MVP. The journey presents the different steps of using the service in a tabular form.

II. UX validation
UI prototyping: a clickable prototype is used to demo and test the digital product.
User testing: user tests are performed on the prototype, which may reveal that, for example, certain functions are not clear to users or that an unclear interface leads to stuckness. Errors that occur can be corrected before the application goes live.
Logo and identity design (optional): in parallel with the logo design, a design kit is created to define the basic identity elements to be used on digital interfaces: font(s), headings, paragraph styles, colour palette, spacing, logo mutations (app logo, favicon, etc.).

III. IT needs assessment, preliminary system specification design

Clarification of product features and scope with IT consultants and UX/UI designers
Functional requirements specification, preliminary specification:
We break down the ideas and requirements described in advance in more detail, outlining possible scenarios for implementation.
Define the MVP scope required for the functionality, which will form the basis for the tasks to be implemented in the Introduction service package.
In addition to the MVP scope, we will compile the functionality to be included in the backlog, which can form the basis for further development.
Finalising the finished specification, answering any questions that may arise, and making any changes will require strong customer dedication.
In addition to IT consultants, we involve the UX/UI team at several points in this phase.
Transfer of industry know-how and expertise to the client: the consultants support the development of the application best suited to the client's business needs (e.g. by offering options) through their active and extensive market experience.
Service package 2: INTRODUCTION - PLANNING + DEVELOPMENT + IMPLEMENTATION
Lead time: minimum 12 weeks to MVP
What is included in the service package?
Main steps of the implementation, application development process:
Functional design

UX, UI design

Development: creation of custom application functionality, implementation of integrations. UX, UI designers, developers, IT consultants, project managers, testers are involved in the project and strong client-side dedication is required.

MVP digital product UAT delivery: creation of the UAT (User Acceptance Test) version of the digital product.

Validation of the MVP digital product: go-live, after-go-live babysitting.
Service package 3: SUPPORT - MAINTENANCE + OPERATION + FURTHER DEVELOPMENT
Who are we offering it to?
If you want to maintain, operate and further develop your MVP application with the features added to the backlog during the scope development, changes from user feedback, new requirements.
What is included in the service package?
Development: by committing resources, it is possible to build on the features in the backlog and further develop the application with new features.

Maintenance customer support service: bug fixes are provided, ongoing maintenance of the digital product, with availability chosen according to customer needs.

Operation, administrator service
(optional, according to customer needs)

How can you access the digital product development service?
1. Contact: after you have contacted us by e-mail or via our website, we will respond to your inquiry within 3 working days.
2. Scheduling an appointment: we will schedule an online needs assessment discussion by e-mail or by phone.
3. Signing an NDA, protecting the intellectual property rights of your innovative product or idea: we will sign a non-disclosure agreement for your innovative solution, you can count on our discretion. We can also recommend a partner who deals with innovation management and intellectual property rights protection.
4. Needs assessment discussion: the aim of the online discussion is to understand the business need
5. Making an offer
6. Contracting
7. Implementation of the selected service package
Fintech application reference: Instacash
Goal: as a financial startup, they were thinking of developing an enterprise level application that meets banking requirements, but at the same time has the flexibility typical of startups.
Challenges: rethinking the loan application process from a UX perspective, integration of 3rd party systems, PSD2 guideline based services, MNB audit, MVP launch in 12 weeks
Solution: a digital banking marketplace that enables the customer to complete the entire loan application process through the online interface.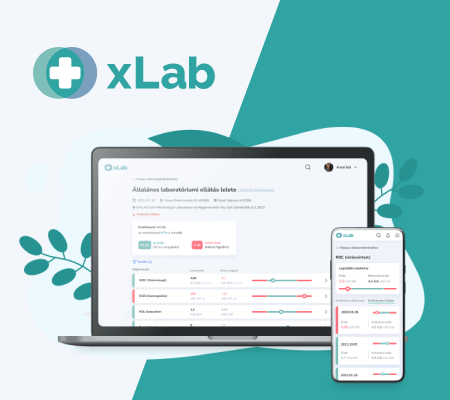 Healthtech, healthcare application reference: XLab
Goal: XLab is a HealthTech startup that was created with the goal of allowing users to view their lab results digitally, transparently and time-series through a web application, as opposed to the current solution, which is a PDF document sent via email.
Solution: it is clear what each value means and how it has changed from the results of previous findings.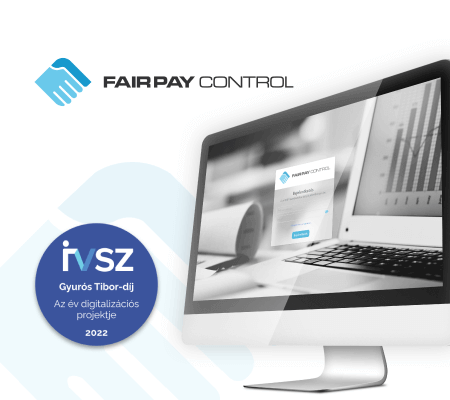 Financial application, receivables management reference: Fair Pay Control
Goal: an innovative solution for managing receivables has been developed that breaks away from traditional methods of receivables management and focuses on prevention, with the possibility of immediate legal action if necessary.
Solution: the Fair Pay Control receivables management system was named the Digitalisation Project of the Year 2022: the professional jury of the IVSZ awarded the innovative service the Tibor Gyurós Prize.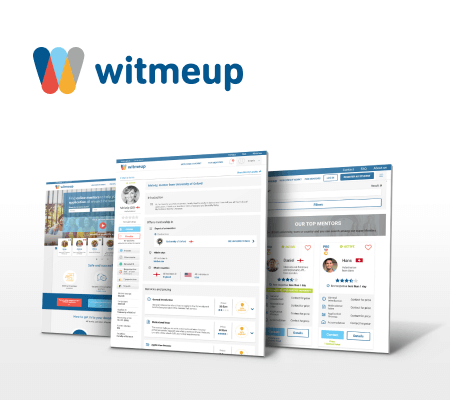 EduTech reference, international platform for mentoring university applicants: Witmeup
Goal: a web-based application which enables students applying to universities to connect with students already studying there. Mentors can provide their experience to support applicants through the university application process to successful integration.
Solution: the business model is based on students paying a fee for mentoring. The site offers a range of solutions to help users communicate and mentor: a milestone mentoring process, internal chat, customisable e-learning interfaces, customisable contracting and billing. Witmeup is also a community-building forum for mentors.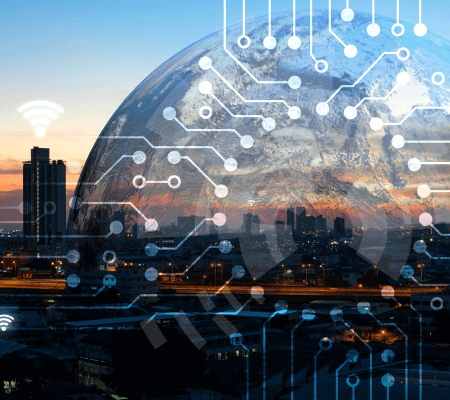 Our other solutions, custom web and mobile app development
Blockchain: cryptocurrency management
Custom e-commerce developments
B2C and B2B webshop development, B2C and B2B marketplace development
Custom mobile development
Mobile shop applications
Learn more about us, how we work, how we help our customers grow online!
(The video is available in the Hungarian language.)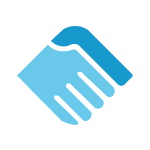 We wanted to introduce a completely new receivables management solution to the domestic market and found LogiNet as a partner to provide an innovative development solution. A professional company with a responsible attitude, as flexible as necessary. They understood our needs quickly, and only minor changes were needed at the end of the specifications. They responded quickly to any request we made: for example, we had problems late in the afternoon, which they fixed the same night.

Jagodics Tamás, Fair Pay Control
Bruzsa Géza,
REQUEST A QUOTE
Improve your business efficiency and increase your revenue with customized software solutions tailored to your business needs! With LogiNet's expertise, you can plan for the long term: let us know about your ideas, a problem you're trying to solve or your overall business goals, and we will get back to you shortly!
request a quote