In the field of digital sales systems, we provide our partners with complex solutions ranging from strategic planning, e-commerce and online sales consulting, to designing and testing the user experience with UX designers, as well as services provided from development to support task completion. Our core e-commerce system, our webshop ecosystem, is designed to be a resource and meet the needs of medium and large sized companies and has all the features essential for web and mobile sales and order services. We have successfully implemented our solution for medium and large companies like Gastro Premium, Wolters Kluwer, Office Depot, Vodafone or Auchan Hungary. We can build on your capabilities as a B2B or B2C business.
When is LogiNet's core ecommerce system, the webshop ecosystem, an ideal choice?
Our ecommerce ecosystem is an ideal choice if your business has outgrown web-based, "boxed" solutions. Also, it is an excellent opportunity if your digital presence needs to be renewed because you are lacking the digital capacity for your growing necessities, and previous development teams did not expand along with your business. Our online commerce product also fully meets the requirements of large companies; we are able to provide any unique development or function extension that offers the most efficient, tailor-made solutions for sales operations. With LogiNet's team of 60+ qualified e-commerce and mobile developers, UX designers, testers, business analysts, and colleagues dedicated to keeping contact with each of our clients on a project, we all work for the success of our partners.
What are the benefits of using our e-commerce product?
Our e-commerce system offers our partners a true golden medium in terms of options and cost-effectiveness. Thanks to its ready-made features, it has the advantages of the well-known e-commerce boxed platforms (Shopify, Magento, Shoprenter) such as quick set-up and cost-effectiveness but it also provides the freedom for customized developments. This product is also a comprehensive solution for businesses in the B2C and B2B sectors that are looking to get started with boxed solutions for established e-commerce platforms, given the ready-made modules included; simultaneously however, by opting for LogiNet's e-commerce system, you are keeping your options open to the possibility of more developments later on, such as customized features and improvements adjusted specifically for your company. Our e-commerce system also has superior B2B support when compared to other solutions, capable of making your own reseller sales interface. Thanks to our extensive product range, our basic e-commerce product can be matched with our own mobileshop product.
How easy is it to connect our digital sales system with business software?
We know the exact business processes of medium and large companies, and we are aware which integrated software solutions can be essential for your new digital solutions. LogiNet's ecommerce core, webshop ecosystem, is compatible with SAP Business One, Microsoft Dynamics NAV, Oracle JD Edwards, but can also be easily integrated with other popular customer service management (CRM) or enterprise management (ERP) systems via API. Various payment methods are already in the system: OTP Simplepay, K&H, CIB Bank.
Are you looking for an e-commerce solution with reliable support and future development opportunities?
Very concisely: you've found it! Without exception, we strive for long-term, successful partnerships with our clients, so we consider completing post-delivery support tasks as an integral part of our customer experience. In the event of a problem, you can always reach our dedicated support team, and during especially busy times (eg Black Friday, Christmas shopping fever), we provide proactive support according to individual agreements. By choosing our development team and product, you can start a new project at any time to build a new feature or transform existing tools.
Who do we recommend our service for?
The potential of our e-commerce solutions is best utilized by B2B and B2C medium and large companies whose business needs require developing digital processes. These include commercial businesses, manufacturing companies, telecom operators, and the banking and insurance sectors. But we are also successfully working with digital startups through our e-commerce products.
Check out our most popular articles and videos on e-commerce development topic
The articles and videos are available in Hungarian language.

Ecommerce Growth Ebook
Are you planning to start a webshop or mobile shop? Or do you want to improve your online sales channel? Download the Ecommerce Growth Ebook with lots of useful tips and guidelines for free! The ebook is only available in the Hungarian language.
Learn more about us, how we work, how we help our customers grow online!
(The video is available in the Hungarian language.)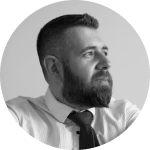 In the past, when it came to IT development, we sometimes felt that we, as the customer, should know what the right solution would be. This is not the case with LogiNet. Their experts know what they are doing, assess the situation and recommend the ideal technology solution for the job. In short: you can see the routine and the years. They have well-established, smooth processes and are easy to work with, both in general and on webshop tasks.

Perger Tamás, Magic Tools Ltd.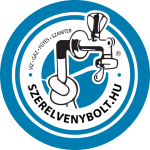 What we like very much about LogiNet as an IT development partner: the human language, the professional approach and the maximum documentation. All this makes things predictable and plannable. They really understand what they are doing, but just as importantly, they are able to communicate with us in human language. This is a rare good quality in an IT company. In a typical development company, the effectiveness of the work can be hurt if they cannot translate IT jargon into "customer language". With LogiNet, you don't have to worry about that.

Patonai Roland, Szerelvénybolt Ltd.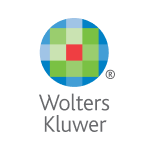 It's time for others to realise: customers often want something completely different in a webshop than what the owners imagine. We also need to see the process, the whole picture, through the eyes of the user. The secret of efficiency is to adapt to this. To map all this, we need expert knowledge in the field. The experts in LogiNet's UX division have made this available to us, available for use as part of their consultancy. We were able to fix problems that the customer would notice.

Varga Csaba, Wolters Kluwer Hungary Ltd.
REQUEST A QUOTE
Improve your business efficiency and increase your revenue with customized software solutions tailored to your business needs! With LogiNet's expertise, you can plan for the long term: let us know about your ideas, a problem you're trying to solve or your overall business goals, and we will get back to you shortly!
request a quote