Successful, customized, complex webshop development to build a profitable revenue stream for your company. Ordering facilitation, incentives, innovative features based on UX research, customized solutions for online sales growth and high conversion rates from LogiNet, an expert team with a proven track record in international markets, with multiple digital products at your customers' disposal.
Before webshop development: planning is the key to a successful webshop
Pre-specification: our professional consultants will prepare a detailed pre-specification, describing exactly the customer needs for the launch of the webshop and the key features of the system to be developed
E-commerce consultation: thanks to our e-commerce and UX expertise, we provide practical suggestions to clients from the initial design phase
Custom-made e-commerce solutions: our products allow us to provide tailored e-commerce solutions for companies at different stages of digitalisation
9 reasons to choose LogiNet as your e-commerce development partner
Professionalism: more than 10 years of experience in the e-commerce market, wide range of clients (SME sector, large enterprises, international partners

Various sector references: pharmaceutical, fmcg, DIY

Stable, well-prepared team: our staff use the latest technological solutions

Webshop development step-by-step: needs assessment, pre-definition and specification, development, UX design, testing, post-development operation, administration and support services, priority customer service

Ecosystem approach: we offer solutions adapted to the level of development of the companies (mobile app, B2C, B2B web store, customized in-store digital solutions, web archiver, digital loyalty card app)

System integration approach: we provide seamless integration with other business management systems, logistics, billing and payment systems, price comparison sites, marketing solutions

E-commerce ecosystem: Logishop webshop and Mcomapp mobile app own product

International experience: English-speaking colleagues who have participated in several of our projects abroad

Provision of advice and professional support: dedicated contact during development, operation and support, UX tracking service, provision of professional training materials, organisation of webinars and partner meeting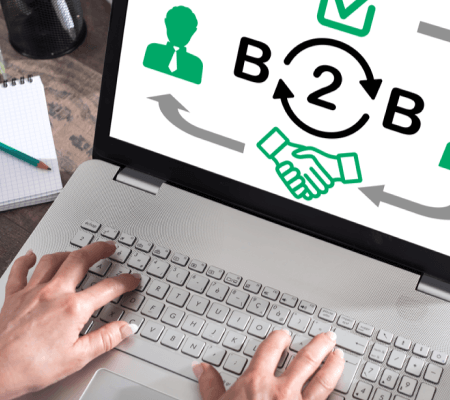 E-commerce solutions from LogiNet for all your e-commerce development needs
B2C webshop
B2B webshop: clonestore, reseller webshop, wholesaler webshop, partner webshop
B2B marketplace: the platform helps to match buyers and sellers, in this case buyers are businesses and sellers are manufacturers, wholesalers, suppliers
D2C (Direct to Customer) webshop: the manufacturer sells its products directly to the consumer, leaving out wholesalers, external partners and all other intermediaries from the distribution chain
Systems integration experience
We provide seamless integration with other ERP systems. Learn more about our references:
Auchan Poland | Microsoft Dynamics NAV - Read our case study!
Auchan Hungary | Microsoft Dynamics NAV
Magic Tools | Vectory
Marseus | Company Manager ERP System
Office Depot | Oracle JD Edwards - Read our case study!
Robtron Electronics | SAP Business One
Whiskynet | SERPa
Wolters Kluwer | Microsoft Dynamics NAV - Read our case study!
Grow with LogiNet's own product - What are the benefits of Logishop webshop?
Responsive design optimized for desktop, laptop and mobile devices
Fast page load, reliable, uninterrupted webshop operation
Flexible customisation, continuous developments, possibility to create a custom webshop
Smooth integration with supporting systems
Professional content management system
Supports B2B business model
Possibility to build a modular e-commerce ecosystem
Supports international market presence
Learn more about Logishop webshop!
Choose the webshop package that guarantees your business success from the Logishop service packages!
Logishop Standard tailored to the standard needs of small and medium sized companies: standard features allow you to quickly launch a B2B or B2C webshop. Pre-integrated with the Cégmenedzser ERP system
Logishop Pro tailored to the specific needs of medium-sized companies: in addition to the standard functions, it is possible to make specific developments and integrations within the framework of a B2C or B2B webshop
Logishop Enterprise tailored to the specific needs of large companies: allows to serve fully customised needs built on a reliable webshop platform
Ask our colleague for a free demo version!
Improve your skills with their knowledge materials!
Useful articles, case studies on online sales, webshop development and mobile app development.
Learn more about us, how we work, how we help our customers grow online!
(The video is available in the Hungarian language.)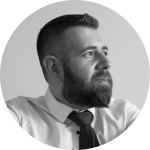 In the past, when it came to IT development, we sometimes felt that we, as the customer, should know what the right solution would be. This is not the case with LogiNet. Their experts know what they are doing, assess the situation and recommend the ideal technology solution for the job. In short: you can see the routine and the years. They have well-established, smooth processes and are easy to work with, both in general and on webshop tasks.

Perger Tamás, Magic Tools Ltd.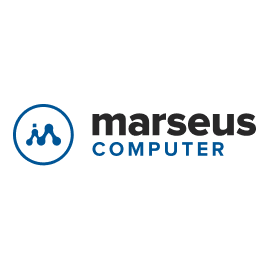 Before choosing a development partner, we had several dead ends, which were financially burdensome for us. It would have been nice to find such a professional team sooner. One of LogiNet's greatest strengths is their flexibility, their positive attitude and the fact that they tried to find a solution to all our requests. Regarding our cooperation, I would like to highlight the excellent quality of the communication, if we needed it, we had several meetings a week, if we had any problems, we received immediate feedback. This provides us with a stable background, so we can think about what we would like to improve and develop in the future, we can be sure that it will be implemented.
Varga Viktor, Marseus Computer Ltd.
We like to work with LogiNet, they are flexible and responsive to our needs and problems. We also envisage long-term developments with LogiNet. We have a multi-year vision, on the basis of which we would like to expand the framework for cooperation, from the development of the mobile app to the possible involvement of additional partners.
Csordás-Takács Attila, EKönyv Hungary Ltd.
REQUEST A QUOTE
Improve your business efficiency and increase your revenue with customized software solutions tailored to your business needs! With LogiNet's expertise, you can plan for the long term: let us know about your ideas, a problem you're trying to solve or your overall business goals, and we will get back to you shortly!
request a quote