Web-based software development
Though at LogiNet, we are known throughout Hungary for our reliable expertise in e-commerce solutions developing webshop solutions and mobile sales applications, we also routinely undertake custom web software development in different fields. We are proficient in mobile development solutions and technologies in PHP, and Java; we have the expertise and capacity to take on projects such as these. Whether it's HR solutions, logistics, inventory management, or accomplishing startup technology ideas — you can count on us!
What web solutions are you considering?
We can help with the recruitment and onboarding processes of your business with a career portal, you can make inventory management more efficient, and warehouse management streamlined with customized logistics software — and these are just a few of the options. We can also help with startup initiatives lacking the resources and expertise to implement IT development that may be the backbone of their business idea.
How do we understand the processes and specializations of a new partner?
It is part of our needs-assessment process to visit our new partner at their headquarters and to interview key stakeholders about their work. Based on our conversations with sales, logistics, and other management, we come to understand operations, and we use this to design and develop our unique software solution for you.
On what basis do we recommend tailor-made technologies for your company?
We choose the recommended technology, our own- or third-party solutions, according to the task. For example, a warehouse management solution requires a more robust structure, so a Java-based software may be ideal in this case, meanwhile for a startup, a more widely-used PHP-based application is probably the better choice.
Check out our most popular articles on web development topic
The articles are available in Hungarian language.
Ecommerce Growth Ebook
Are you planning to start a webshop or mobile shop? Or do you want to improve your online sales channel? Download the Ecommerce Growth Ebook with lots of useful tips and guidelines for free! The ebook is only available in the Hungarian language.
Learn more about us, how we work, how we help our customers grow online!
(The video is available in the Hungarian language.)
EÖTVÖS LORÁND UNIVERSITY WEB PORTAL
LogiNet developed a complex, multilingual portal for ELTE
Details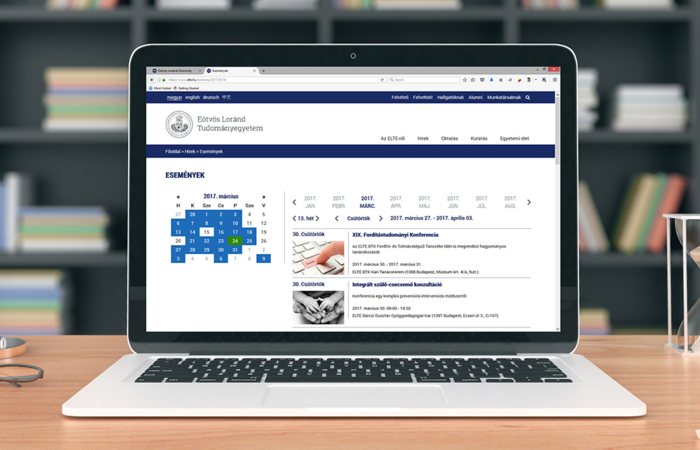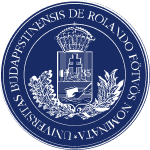 We are proud to have completed the hard work that has resulted in all eight of our faculties joining the unified family of websites and content management system, after the central Hungarian and English pages of Eötvös Loránd University. The feedback has been very positive, and I think we are competing with the role model universities of the West in terms of both design and user experience. We have had excellent cooperation with LogiNet, who have been flexible in adapting to the University's specificities. And of course, a website is never finished - we have been working on improvements over the last few years to make the experience even better for staff, students and visitors alike.

Dr. Teslár Ákos, Eötvös Loránd University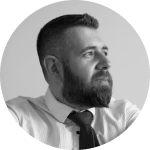 In the past, when it came to IT development, we sometimes felt that we, as the customer, should know what the right solution would be. This is not the case with LogiNet. Their experts know what they are doing, assess the situation and recommend the ideal technology solution for the job. In short: you can see the routine and the years. They have well-established, smooth processes and are easy to work with, both in general and on webshop tasks.

Perger Tamás, Magic Tools Ltd.
We wanted to introduce a completely new receivables management solution to the domestic market and found LogiNet as a partner to provide an innovative development solution. A professional company with a responsible attitude, as flexible as necessary. They understood our needs quickly, and only minor changes were needed at the end of the specifications. They responded quickly to any request we made: for example, we had problems late in the afternoon, which they fixed the same night.

Jagodics Tamás Fair Pay Control
REQUEST A QUOTE
Improve your business efficiency and increase your revenue with customized software solutions tailored to your business needs! With LogiNet's expertise, you can plan for the long term: let us know about your ideas, a problem you're trying to solve or your overall business goals, and we will get back to you shortly!
request a quote