International e-commerce platform development
Do you want to expand your online sales internationally? If you are opening your own webshop to foreign target markets or thinking of creating a marketplace, you can count on our international e-commerce design, development and integration experience. We also offer e-commerce consultancy services, whether it's to help you develop your business logic or portfolio.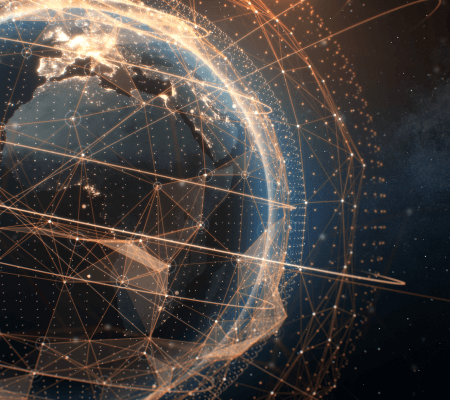 What are the benefits of international expansion?
The dynamic growth (over 10%) of the European e-commerce market, including Central Europe, and the high internet penetration may be a sufficient incentive for many domestic online shops to cross national borders.
In addition to new revenue streams, global operations can provide stability, a foothold, brand awareness and new customers.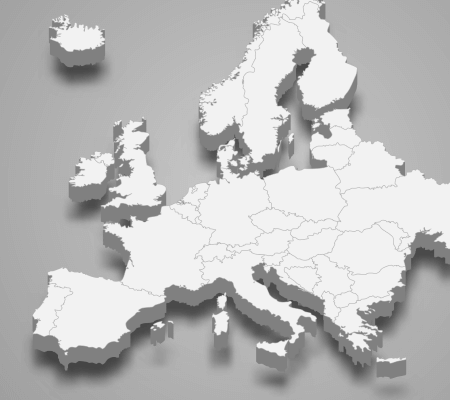 Who do we recommend our service to?
Companies that want to move step by step - country by country - towards international expansion.
They have already tested themselves in international marketplaces and want to build their own e-commerce system.
Those who already have experience in the domestic e-commerce market.

International trade: the biggest challenges to be aware of
Mapping competitors: what e-commerce platforms they use, where they advertise, what delivery times, delivery alternatives, payment options they offer.
Whether your product meets the needs of the market: which products from your range are in demand in the country.
Understand the markets you want to target: what are the local user needs, what are the preferred payment systems, home delivery solutions, packaging, who are the logistics providers, will local pick-up points be needed.
Local supervisory bodies, local legislation: are there different regulations (e.g. for promotions), how GDPR is interpreted.
How to expand internationally, choice of platform: joining a marketplace, launching your own online store, or being present on both platforms in parallel.
How to interact with customers: how can you provide the right customer service in the right language, how do you deal with returns and warranty.
Foreign language content management: whether the company has native-speaking staff to whom foreign language content can be entrusted.
Integrations: integrate local service providers (finance, logistics, etc.) into your e-commerce system to ensure smooth service.
Rethinking logistics and warehousing processes: mapping logistics solutions, courier services and warehousing solutions and choosing the right option.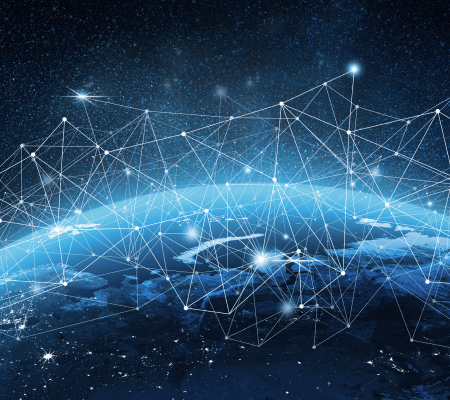 How can LogiNet help your company expand abroad?
We provide e-commerce IT consulting to help you enter international markets. With our consultants and system designers with extensive industry and e-commerce knowledge, you can discuss key factors in detail. We can help you choose the right e-commerce platform for your business and design the functionality you need for a customised solution.
For example, if you are starting your own international e-commerce system, you can choose between a multistore solution, i.e. creating separate stores for each country, or a multilanguage & multicurrency store, i.e. a multilingual, multi-currency online solution.
We will create your international online store. We are at your disposal with our e-commerce web development and mobile app development services. Choose our Logishop e-commerce platform, which you can customize and develop according to your specific needs and local market specifics.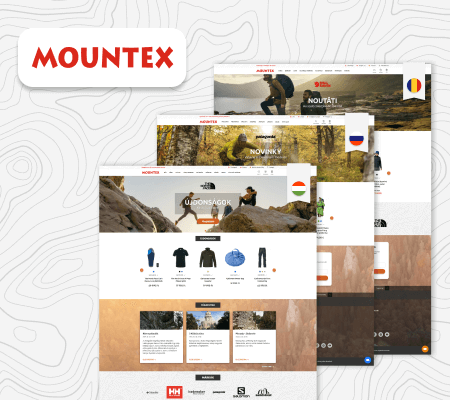 Multistore development reference: Mountex HU, SK, RO
Retail of premium leisure and outdoor sportswear and accessories
Solution: support international expansion with multisrore solution
Store launch date: 2022
Logishop e-commerce platform with customization
Key features, needs: extensive discount system, flexible site structure, PCI DSS audit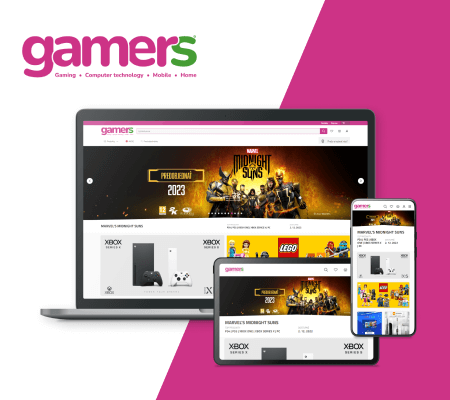 Slovakian webshop development reference: Gamers Slovakia - gamers.sk
Retail sale of technical goods and game consoles
Solution: support international expansion with Slovakian language webshop
Store launch date: 2022
Logishop e-commerce platform with customization
Key features, needs: pre-order calendar and pre-order, stock push (selling products coming soon), SaferPay payment option
Check out the online store: gamers.sk!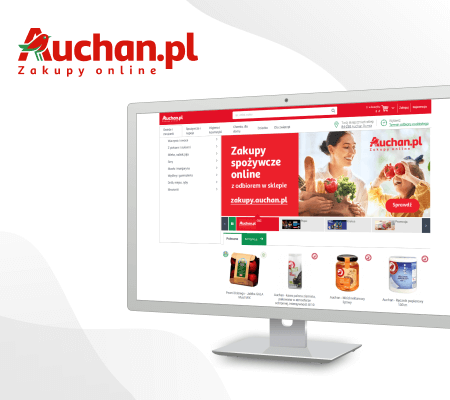 E-commerce ecosystem development reference: Auchan Poland
FMCG international retail chain
Store launch: 2021
Solution: fully custom-built e-commerce system integrated with Microsoft Dynamics NAV ERP
Local specifics: different payment systems, different interpretation of GDPR, different local preferences (e.g. free delivery, SMS, packaging, time window, substitute products), local specificities (e.g. store selector)
We can help your company enter the international market with our 15 years of e-commerce development and systems integration experience.
Learn more about us, how we work, how we help our customers grow online!
(The video is available in the Hungarian language.)
Baranyi Bálint,
REQUEST A QUOTE
Improve your business efficiency and increase your revenue with customized software solutions tailored to your business needs! With LogiNet's expertise, you can plan for the long term: let us know about your ideas, a problem you're trying to solve or your overall business goals, and we will get back to you shortly!
request a quote