LOGISHOP B2C WEBSHOP

Would you like to open a user-friendly webshop for your private customers?

In the Logishop B2C webshop product, we have built solutions that ensure a smooth shopping process, seamless integration of support systems, optimise the customer experience and pave the way for future growth.

Request a quote
LOGISHOP B2C WEBSHOP
In the Logishop B2C webshop product, we have built solutions that ensure a smooth shopping process, seamless integration of support systems, optimise the customer experience and pave the way for future growth.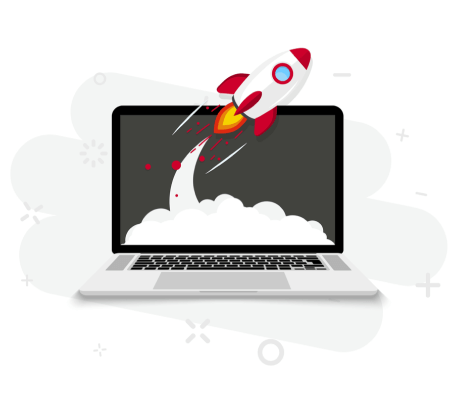 Start fast and grow with our team of e-commerce IT experts!
Logishop's development and feature set is backed by over 10 years of e-commerce and systems integration experience.
B2C shopping solutions (clear menu structure, catchy product list page, detailed product page with video, downloadable materials, multiple filtering options, one-page checkout to keep user in the shopping flow, favourite shopping list creation)
Professional content management with user-friendly administration interface
Fully responsive interface: mobile, tablet and desktop view
Smooth integration with business management systems
We make sure you stand out from the crowd
Create a unique, distinctive design and improve the user experience through UX design
Speed and stability, which are essential for SEO
Buying incentives with built-in marketing features: modularly customizable attractive homepage with banners, product offers, status information on purchase status, view and add to cart previous orders
Mobile-optimized interface: to serve mobile shoppers
We support your growth!
Your webshop can be turned into an ecosystem: easy to integrate mobile apps, custom in-store digital solutions
Your webshop does not limit the increase of company turnover: the system can be flexibly extended to meet your specific needs, with B2B functionality
We help you with international expansion: multilingual support, adaptation of local specifications
Our operation and support service ensures that the IT backbone can continuously support the growth of your online store
We help you achieve higher conversions: e-commerce needs assessment, UX tracking service
Who do we recommend for?
Logishop Standard package: for small and medium sized companies who consider their e-commerce channel as an important part of their sales strategy and are looking for a platform that offers the potential for future growth.
Logishop Pro package: for small and medium-sized companies that give a high priority to online sales and want to further strengthen their platform by implementing custom developments to improve their competitive position.
Logishop Enterprise package: for large enterprises looking for a solution to their specific needs.
Read more about Logishop webshop packages.
Functions
In addition to the standard features and integrations, Logishop's webshop functionality in Pro and Enterprise packages can be extended with customized customer requirements.
---
GENERAL FUNCTIONS
---
Responsive surface: The user interface automatically fits the visitor's screen size, regardless if they are visiting from mobile, tablet or desktop
E-commerce - surface built based on UX best practices: User-friendly surface optimised by the UX Design team
GDPR-compliant operation: GDPR data download function for users can be set on the project level, deleting users can be set up.
Multi-lingual: Different language setting options on the shop's surface (Logishop Pro & Enterprise package)
---
FRONTEND - SHOP INTERFACE
---
Dynamic product search fields and filters
The dynamic product search fields and filters allow the customer to easily navigate to the wished product
Listing products: Products can be listed based on category or product list
Listing categories: By clicking on the main category the subcategories are listed
Filtering based on product features: Filtering product lists and category lists based on product features (e.g. colour, size).
Dropdown menu to display categories and subcategories: Horizontal main menu with vertical dropdown menus for subcategories
Free text quick search bar with instant results page: As the user is typing the text the results are immediately displayed on the results page (pop-up product list based on the search). As the searched term is being typed, the list of results is automatically narrowed down
Highlighting promotional products: For promotional products the promotional price is emphasized in the product list and on the product landing page
---
Product landing page
All the information is available on the product landing page, so the shopping flow experience is not interrupted
Tools supporting the purchase:

Ratings - display customer ratings
Images - display product photos
Attachments (certificates) - attachable pdf file
Video - display product video
Specification - display detailed product specification

Product variant selector: You can select the product features (e.g. colour, size) without leaving the product landing page
Listing related product variants: The list of related product variants s displayed on the product landing page (e.g. the landing page of a grey iPhone product shows other available colour/storage variants)
Product inventory information: Shows whether the given product is on stock at each of the warehouses
Product comparison: Compared products are displayed on a floating sidebar, so the system does not redirect from the product landing page
Product price - highlighted promotional prices: Promotional flag and discounted prices are displayed for the promotional products in the product list and on the product landing page
---
Purchasing process
The shopping process is smooth and barrier-free
Temporary display of shopping cart: When a product is placed in the cart or when the cart is clicked, the float-in cart does not stop the shopping process. Coupon codes can be entered here as well.
Shopping cart page: All the products in the cart can be easily viewed on one single page (shopping cart page). Coupon codes can be entered here as well.
Saving the shopping cart:

For registered users the cart is saved on logout and loaded on login
Anonymous cart option: users not logged in can also place the product in the cart, cart contents are saved for a period determined during parameterisation

Using coupons: Users may enter coupon codes on the cart page
One page checkout:

All the information needed to finish the shopping process can be entered on the checkout page, the order can be finalised.
Identification > Delivery > Billing > Payment
Refined checkout page: only the information needed to finalise the order are displayed on the page

Payment options: Customers may choose from Simple Pay and Bigfish Payment options
---
User profile
Logged in users can edit their profile, billing and delivery data, check their open and previous orders, their list of favourites
Registration and login:

Login is possible by supplying the login information or using Google and Facebook fast login functions
Hidden password function

User profile page
Editing profile data
Delivery data
Billing data
List of orders
List of invoices
Connecting to Facebook or Google account
Changing password

Favourite products: highlighted list, where the user can save products
Unique lists: the user may create lists and save products on them
Order follow-up:

Current order display for the customers
Order status management
---
BACKEND - ADMIN INTERFACE
---
Modular main page
Build an attractive home page using dedicated modules, manually composed static lists, or dynamic lists generated based on a set of rules
Menu bar: Both product lists and unique text content may be placed in the header or footer menu bar. The menu points can be easily rearranged in the admin area by dragging and dropping.
Regions: A fixed area on the main page for displaying content. Regions can be toggled on and off, so their content can be shown or hidden on the website. Regions may be filled with the content of the banners placed in the banner bars.
Banner bars: Our banners that display content can be arranged in banner bars
Banners: Banners serve displaying our contents. The following types of content can be included in a banner: product, category, list, CMS content
Displaying unique product lists: Placing dynamic or static lists on the main page
News / blog module: Dedicated news section
Newsletter registration module: Newsletter subscription
Store display on map module: A marker that can be easily displayed on a map. When you click it, a pop-up window displays the store's name, opening times and exact address, and an option to start navigation to the address.
Frequently Asked Questions module: Dedicated module for displaying FAQ
---
Content management
Management of static content modules: News/blog content, newsletter subscription, map, FAQ content
WYSIWYG editor: Word-like editor for the easy editing of longer text, inserting images, videos and tables and other simple basic functions are possible
Full editing of static labels: Comprehensive editing of static labels on the page
Creating labels: Labels help in dynamically sorting text content
Containers and dynamic containers: Grouping text content with containers is possible in 2 ways: you can create static containers manually or dynamic containers based on labels
Displaying product lists: A specific product list can be displayed in some regions of the main page
Creating text content: Creating news/blog content on the wysiwyg editor
Timing contents: Displaying content (banners, text, containers, product lists) can be toggled on and off and scheduled (for example you may schedule displaying a Black Friday product list only for the promotional period)
SEO module:

Template-based metadata can be added to the webshop modules (Google, Facebook)
Filling automated and manual SEO data
---
Product catalog management
Creating static product lists: Static product lists can be created by manually adding products or you can automatically build them by determining product variants
Creating dynamic product lists: Automatically refreshed dynamic lists can be created by applying a multi-level rule system (e.g. colour=black and price>HUF 10000)
Setting product filters: The available filtering options for products and product lists can be set for the user
Adding product parameters: Any number of parameters can be added for filtering products (e.g. colour, size of data storage)
Creating brands: Adding brands
Creating product templates: You can choose from these templates when creating a new product
Creating product variants: Multiple variants (product versions) can be set for each product, e.g. red chair, green chair
Product data model:

Product price
Inventory level
Setting features
Classifying in product types
Setting filterable parameters: on which the product can be filtered
Variant making parameters: which parameters create different variants, which can be selected from on the product landing page
Product lists
Product categories

Managing replacement products and related products: Managing product connections on the admin surface
---
Discount system
Continuously growing discount system for motivating buying
Package offers: Creating promotional product packages
Creating coupons:

Coupons: generating discount coupons, which can be redeemed on the shopping cart page
A coupon may be redeemed for the whole cart, for specific products or for the delivery fee
It can contain a fixed or percentage discount
It can be general or user-owned
---
Other functions
Creating supermarkets: Creating supermarkets and virtual supermarket and displaying warehouses
Admin user management: Creating/updating admin users and roles
Customer list: Viewing the data, addresses, orders and lists for all customers
Searchword report: The 10 most frequently used searchword report shows us what the users are usually searching for. The typical typos and wordings used in searches can also be seen here.
Synonyms and typos: Synonyms and misspelled versions of searchwords can be saved here, so that the search will surely land where it's supposed to. Mass upload of searchword synonyms
Order serving process: Order status can be checked on the admin interface
Managing product ratings: Viewing user ratings, toggling written review display on/off. Responding to written reviews from the admin interface
---
Integration, automation
Payment systems: OTP Simple, Bigfish payment
Mailchimp: Subscribe, unsubscribe
Price comparison sites: Facebook Business, Google Shopping, Olcsobbat.hu, Árgép, Árukereső
Google Analytics with basic conversion tracking: No admin interface
Marketing tools: Facebook pixel, Google products
Automated system messages, email templates, managing addressees:

Event based email automation (e.g. automated email sent upon successful registration)
Email template editing with dynamic fields (e.g. adding in names and email addresses)
Implementation time
Logishop Standard package: 3 months

Logishop Pro package: 6-9 months, depending on specific needs

Logishop Enterprise package: by individual agreement
Integration with other systems
In the Pro and Enterprise packages, in addition to the standard options, we can implement integration with chosen external systems, based on specific customer needs. We have experience in integrating SAP Business One, Microsoft Dynamics NAV, Oracle JD Edwards, SugarCRM, OroCRM, Microsoft Dynamics CRM, Company Manager, Vectory, SERPa ERP systems.

For the Standard package, we provide integration of the following systems:
Cégmenedzser ERP system.
Payment systems: OTP Simple, Bigfish payment
Mailchimp: subscribe, unsubscribe
Price comparison sites: Facebook Business, Google Shopping, Olcsobbat.hu, Árgép, Árukereső
Google Analytics with basic conversion tracking
Marketing tools: Facebook pixel, Google products
Automated system messages, email templates, recipient management:
Event-related email automation (e.g. automatic email sending on successful registration)
Email templates editing with dynamic fields (e.g. name, email address insertion)
Related products
Mcomapp mobilshop application
For both B2B and B2C sectors, the mobile app is much more than a simple sales interface: from sending push messages to displaying extra information, from supporting the store network to having a digital loyalty card programme, there are countless ways to benefit from it.
Learn more about the Mcomapp shop app!
Get started with the Logishop webshop and develop your sales channels, build an organically collaborative e-commerce ecosystem!
We can contribute to the digital transformation of your business in all areas, be it B2B, B2C webshop, mobile app, digitalization of the store process, in-store digital solutions.
Learn more about the E-commerce ecosystem!
The development of Logishop and its functionalities was supported by more than 10 years of e-commerce and systems integration experience.
Learn more about us, how we work, how we help our customers grow online!
(The video is available in the Hungarian language.)
Auchan Poland online store
Polish Auchan's ecommerce system was renewed in cooperation between LogiNet, Auchan Hungary and Revolution
Details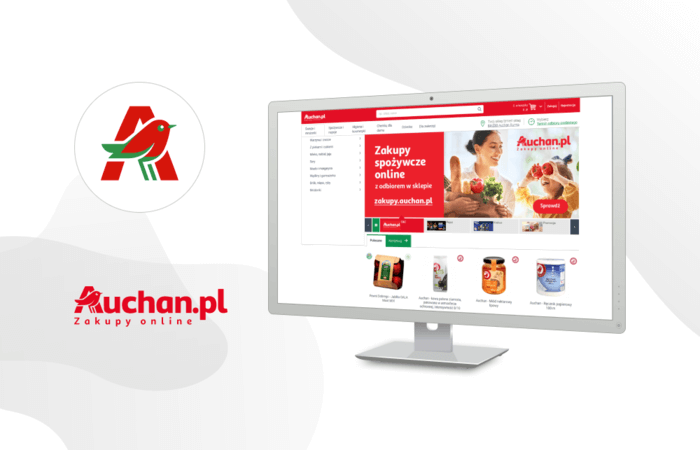 What we like very much about LogiNet as an IT development partner: the human language, the professional approach and the maximum documentation. All this makes things predictable and plannable. They really understand what they are doing, but just as importantly, they are able to communicate with us in human language. This is a rare good quality in an IT company. In a typical development company, the effectiveness of the work can be hurt if they cannot translate IT jargon into "customer language". With LogiNet, you don't have to worry about that.

Patonai Roland, Szerelvénybolt Ltd.
We like to work with LogiNet, they are flexible and responsive to our needs and problems. We also envisage long-term developments with LogiNet. We have a multi-year vision, on the basis of which we would like to expand the framework for cooperation, from the development of the mobile app to the possible involvement of additional partners.
Csordás-Takács Attila, EKönyv Hungary Ltd.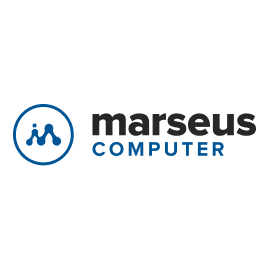 Before choosing a development partner, we had several dead ends, which were financially burdensome for us. It would have been nice to find such a professional team sooner. One of LogiNet's greatest strengths is their flexibility, their positive attitude and the fact that they tried to find a solution to all our requests. Regarding our cooperation, I would like to highlight the excellent quality of the communication, if we needed it, we had several meetings a week, if we had any problems, we received immediate feedback. This provides us with a stable background, so we can think about what we would like to improve and develop in the future, we can be sure that it will be implemented.
Varga Viktor, Marseus Computer Ltd.
REQUEST A QUOTE
Improve your business efficiency and increase your revenue with customized software solutions tailored to your business needs! With LogiNet's expertise, you can plan for the long term: let us know about your ideas, a problem you're trying to solve or your overall business goals, and we will get back to you shortly!
request a quote