Mobile application development
As an e-commerce specialist development company, our partners can rely on our services in mobile solutions as well. With our Mcomapp "white label" shop application, you can serve the burgeoning mobile customer base with a new, direct notification, sales channel. For IT projects — in addition to building a digital commerce solution — we can provide strategic and e-commerce consulting essential to development, along with UX design knowledge, testing, and support capabilities that are critical to the customer experience. Aside from developing the application, our team can also help our clients in the field of online and app marketing.
Start sell seriously on mobile devices
A new, innovative platform for sales has opened on consumer mobiles, where outstanding customer experiences generate significantly higher conversion rates. If you already have a webshop, the next step is your own appshop! Thanks to the ready-made modules of Mcomapp's mobileshop application, market entry is fast, cost-effective, and our solution leverages all the technical resources of mobile devices to build multi-channel shopping processes, as well as increase customer retention and sales.
What does this mean in practice?
Up to 3X higher conversions and possibly 30% additional shopping cart value compared to mobile webshops. Overall, it can generate 21% more online revenue for you in both the B2B and B2C sectors. Our solution is easy to integrate with your existing webshop.
Which companies stand to gain a competitive advantage with the LogiNet Mcomapp mobile shop application?
The capabilities of our own mobile application product are typically best utilized by the following: medium and large sized companies; digitally focused startups, where app usage can simplify and accelerate ordering; companies considering a club or loyalty scheme; companies where younger generations represent an important target group; companies that want to increase the rate of returning customers; and companies that seek to provide a unique customer experience, amplified by a mobile application. A good example of the latter is the IKEA application, where users can virtually place furniture in a room and then buy it.
What functions are provided by our mobile application product and for what purposes?
Mcomapp is an ideal solution for building mobile shopping channels for commercial services; it's great for promoting sales of useful services; it's easily transformed into a marketplace or online catalog system, regardless of industry. Our product also employs the push notification and camera features of your mobile device in order to personalize marketing content. Enhance loyalty programs by using location tools and barcode scanners, as well as launching push notification campaigns. As is with e-commerce solutions, the scope of use is flexibly modified: while the webshop can be changed to only a product catalog function, it can also be used to support the sale of a banking or insurance service. In the latter case, as a digital sales tools app, you can help salespeople (for example, with product catalogs, descriptions, fill-in forms).
How will our app be available in Android and iOS app stores?
Our work does not end with the transfer of the native Android or iOS application. We also have developer access to both the Google Play and App Store platforms, and we know what errors to avoid when uploading applications for approval. Our services include online marketing activities with our strategic partners, but we can also help you get started in app marketing.
Does our digital sales tool adapt to mobile operating system updates?
Yes, we are constantly monitoring changes in mobile operating systems: if an update is needed to run the application error-free, we notify our partners and make any necessary changes. Subsequent expansion and modification of your mobile product is solved in the long run, given that our system can be expanded with various modules along an agile approach.
Who do we recommend our service for?
We strongly recommend our mobile solution to any medium or large company who would like to open up a sales platform with innovative solutions on users' mobile phones. Currently, having your own app gives you the upper hand in most industry sectors, and this competitive advantage can easily be turned into extra revenue.
Check out our most popular articles and videos on mobile app topic
The articles and videos are available in Hungarian language.
Ecommerce Growth Ebook
Are you planning to start a webshop or mobile shop? Or do you want to improve your online sales channel? Download the Ecommerce Growth Ebook with lots of useful tips and guidelines for free! The ebook is only available in the Hungarian language.
Learn more about us, how we work, how we help our customers grow online!
(The video is available in the Hungarian language.)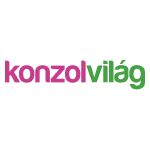 A mobile application is not an extra that a company either has or does not have. It is a must! Of course, a company can survive in the market without an app. However, if you want to get to the top of the podium, it is essential to have one. It is now a standard. Looking around the Hungarian market, there are few IT development companies that can meet the quality standards in this field. LogiNet is one of them.

Dovgál András, Konzolvilág Ltd.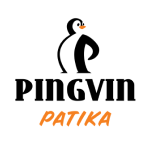 In 2018, we decided to move with the times and adapt to changing customer habits, so we are the first in the pharmaceutical segment to introduce the "Pingvin Zsebpatika" appshop alongside our existing sales channels to serve our customers' needs even more professionally. It was a good decision to implement this project with the LogiNet team. During the months of cooperation, we received a very fast and professional solution for all our needs. The smooth operation of the appshop is confirmed by the many positive user feedbacks.

G. Fehér Marianna, Pingvin Pharmacy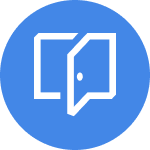 There's no better marketing reference than a customer's lasting relationship with a company. Rentingo has been working with LogiNet Systems Ltd. since the beginning, and since the company is also responsible for the upcoming developments, this will not change in the near future. I think that says it all.

Rentingo
REQUEST A QUOTE
Improve your business efficiency and increase your revenue with customized software solutions tailored to your business needs! With LogiNet's expertise, you can plan for the long term: let us know about your ideas, a problem you're trying to solve or your overall business goals, and we will get back to you shortly!
request a quote