CAREER PORTAL

The career portal allows candidates to easily apply for open positions and track the hiring process.

As the employer, you can flexibly coordinate the hiring procedure with the help of built-in modules, automatically filtered by person and position.

Request a quote
CAREER PORTAL
As the employer, you can flexibly coordinate the hiring procedure with the help of built-in modules, automatically filtered by person and position.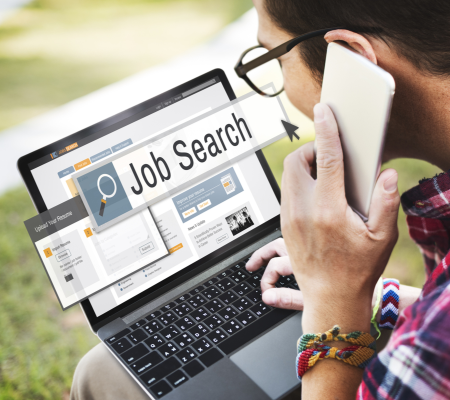 A simplified platform for applying and recruitment
An easy-to-use platform ensures that jobseekers and anyone interested can browse advertised positions without logging in.
Necessary information is easily provided during the application process; complete it with LinkedIn or Facebook information.
By creating a profile and indicating interest, jobseekers can easily apply for multiple jobs, or the applicant's CV can be used for another position in the company.
This application process entirely adheres to the GDPR's data management requirements.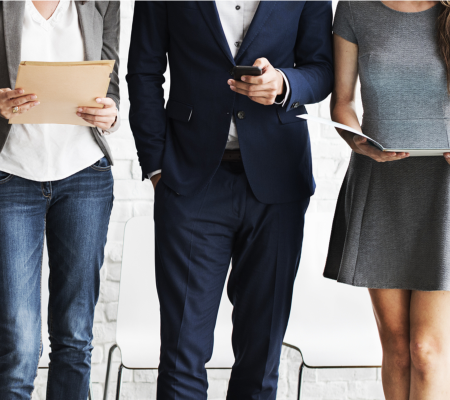 Build an HR database from applicants
Store and save application materials (CVs, user profiles)
Applicants can indicate favored jobs so they can be notified later by the HR personnel for the selected position.
Upload open positions to the web platform.
The application and recruitment process is clear and traceable thanks to the given status attached to applicants (called in for interview, waiting for rejection, etc.)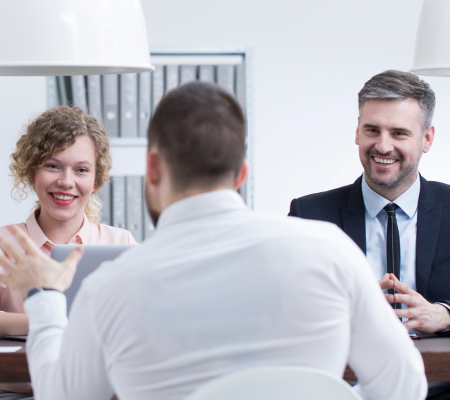 A clear, trackable selection process
The portal supports the entire HR hiring process, including recruitment, application, and selection.
Provides a back-office platform for different HR staff to manage applicants' materials under varying access permissions.
Main functions
Manage users, access-permission, profile data
Send notifications to registered users and applicants
Send notifications regarding the status of the hiring process to HR staffers and applicants
System notification overview platform for each user
Job database: job description template
Monitor the status of HR recruitment processes, ensure statuses throughout the entire process
Incoming applicants
Long list, short list, yet to be interviewed
Offer, accept, and reject the applicant's position
GROUP MESSAGE
group messaging can only be used for pre-collected application flows for each position
AUTOMATICALLY DELETE APPLICATIONS
when applying for a position, the user declares whether their data can be kept if they are not selected for the position
CONTENT MANAGEMENT SYSTEM
Essentially enables you to create end-pages similar to jobs. The contents of these can be specified in the HTML editor interface. The editor interface has a preview function that allows you to view the page being created according to "real" appearance rules without making it public.
Lead time
Applicable areas
We recommend this recruitment support system to any medium or large company whose labor shortages make daily operations difficult.
BUDAPEST SEWAGE WORKS CAREER PORTAL
We developed a carrer portal for the Budapest Sewage Works Ltd.
Details
REQUEST A QUOTE
Improve your business efficiency and increase your revenue with customized software solutions tailored to your business needs! With LogiNet's expertise, you can plan for the long term: let us know about your ideas, a problem you're trying to solve or your overall business goals, and we will get back to you shortly!
request a quote