We design, develop and integrate e-commerce applications that meet the highest standards.

Web and mobile shop, multiple storefronts, product information management, order fulfillment,
omnichannel user experience and much more.

START EXPLORINGREQUEST DEMO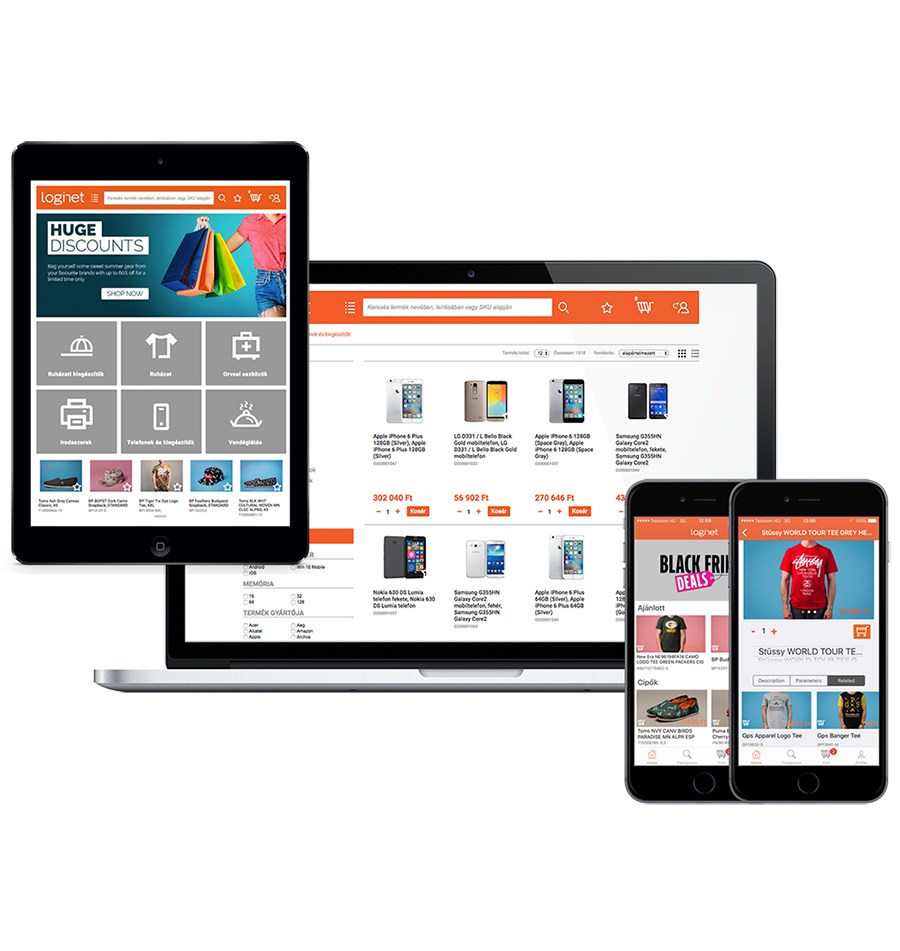 LogiNet e-Commerce Suite
ALL-IN-ONE E-COMMERCE SOFTWARE SUITE
Our enterprise level e-commerce application provides all functions needed for online and mobile sales, promotion tools, and order management.

Key advantages:
» Fast time-to-market
» Fully customisable solution
» Mobile shop application
» Easy integration with APIs

LOGINET E-COMMERCE SUITE FEATURES
E-commerce
software development
We design and develop web and mobile commerce applications based on our product, the LogiNet e-Commerce Suite.
Digital commerce
strategy and consulting
We help our customers with the digital transformation of their commerce activities, creating omni-channel user experiences.
User experience and
e-commerce frontend design
We design information architecture, user journeys, and wireframe templates in order to meet your end users' exact needs.
E-commerce integration with
backend systems
We design and develop integrations between e-commerce and other systems, such as ERP, CRM, SSO, portal, and SOA architectures.
Traffic analysis and
performance enhancement
We implement analytic tools in order to research user behaviour data and to contribute to making the right decisions to improve site performance.
Data driven e-commerce,
big data and machine learning
We use data science technologies and machine learning to analyse large amount of user data and provide further insights on your customers.